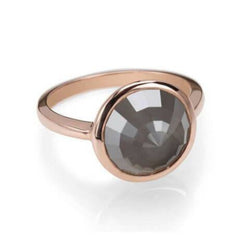 Catherine Angiel
Grey Diamond Rose Gold Ring
SKU: 4125/GGR
Grey diamond ring 
Unique rare grey diamond is nestled in a handmade rose gold ring. The relationship between the stone and the metal is a sublime union of cool and warm. Exquisitely simple and elegant, it's a perfect non-traditional engagement ring, or a fabulous accessory. 
Shown with 4.50 carat diamond in 14kt rose gold.
Contact us for more information on our grey diamond ring, or visit our NYC shop!